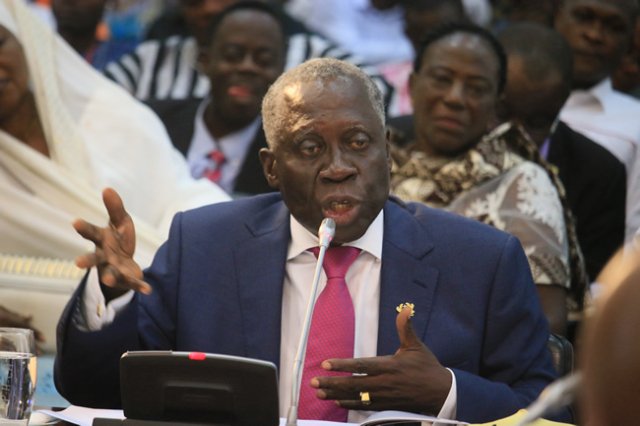 Owners of broken down vehicles will now pay for the cost of towing their vehicles after the service has been provided, Senior Minister Osafo Marfo has said.
The Minister disclosed this during a meeting with the owners of towing companies in Accra on Thursday.
The decision to meet with these companies comes after a huge public outcry compelled government to scrap an initial annual mandatory tow levy policy.
Passed in 2012, the LI 2180 was given five years fallow period after which it would come into effect in 2017. But just two weeks before its implementation, the general public incensed by the decision, called on the government to scrap the levy.
Some questioned why the National Road Safety Commission (NRSC) awarded the contract to the Road Safety Management Services Limited (RSML), a subsidiary of the Jospong Group owned by Businessman Joseph Siaw Agyapong.
Fees per year for both commercial and non-commercial vehicles, depending on tonnage, ranged from GHS20 to GHS200. Under that contract, the RSML would have been entitled to 85% of all levies collected.
But as Joy News Joseph Opoku Gakpo reports, the levy will indeed not see the light of day.
Government has also directed the towing companies to register with the Transport Ministry so they can begin work.
Mr Marfo said "Today we will end up asking you to go and register the services you provide. Naturally, people will have some questions and we want to listen to your concerns if any because this policy which was supposed to start has been stopped.
"There is the need to provide that service so we are asking those who have the capacity to provide the service to register through the appropriate ministry and provide the service to those who need it, and those who receive the services to pay for it, he added.
The companies are however pushing back, insisting that what government is proposing has not worked in the past.
More soon
By Ghana Leaks Blog