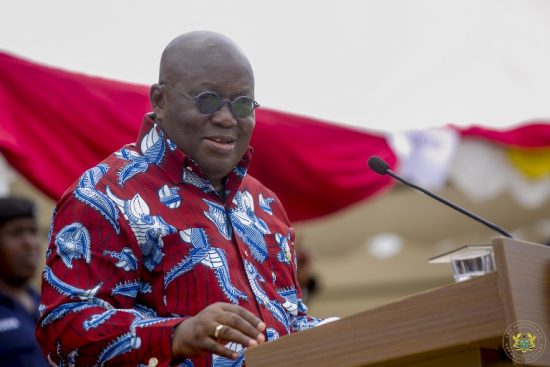 Ghana may take a longer time to progress if it does not move from exporting raw materials for foreign revenue instead of adding value to them.
This trend according to President Nana Addo Dankwa Akufo-Addo has been the norm since time immemorial adding that it has even become worse.
In 1928, 70 percent of our foreign exchange earnings were from gold, cocoa and timber. Figures in 2016 from the Bank of Ghana's Monetary Policy Committee revealed that this situation has not changed but has rather worsened.
He said almost 80 percent of the country's foreign exchange earnings in 2016 were from gold, cocoa and oil.
This is not right and cannot and should not continue.  There can be no future prosperity for our people in the short, medium or long term if we continue to maintain economic structures which are dependent on the production and export of raw materials. We must add value to these resources and we must industrialize, he added.
President Akufo-Addo made the remark on Friday when he launched government's much hyped One-District-One-Factory initiative at Ekumfi in the Central Region.
At the event he said another sure way of fast-tracking Ghana's prosperity is to industrialize.
We need good jobs with good income but the truth must be told; unless we industrialize with the goal of adding significant value to our primary products, we cannot create the necessary numbers of high paying jobs that will enhance the living standards of the mass of our people. Raw material producing economies do not create prosperity for the masses. The way to that goal, the goal of assuring access to prosperity is value addition activities in a transformed and a diversified modern economy. In order words, industrial development of our country, he added.
â€"
By: Godwin Akweiteh Allotey/citifmonline.com/Ghana
Follow @AlloteyGodwin
By Ghana Leaks Blog