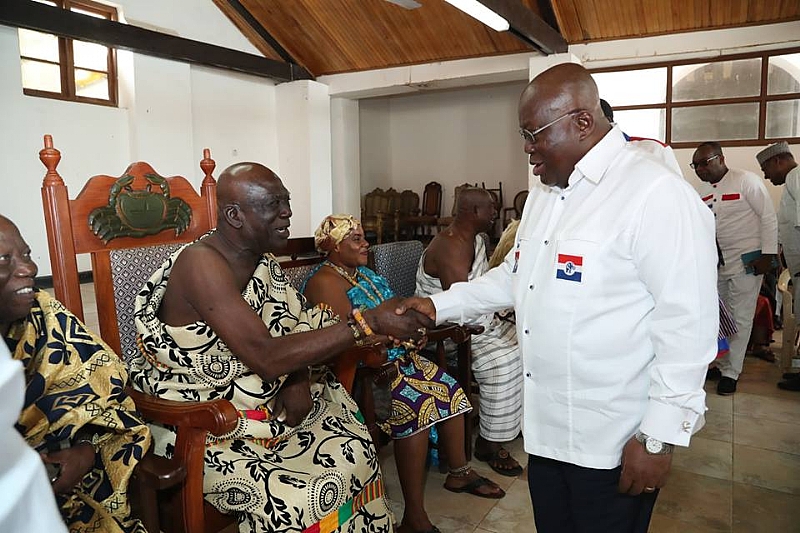 The Chief Executive Officer of Think Twice Foundation Ghana, Mr Ernest Birmeh, popularly known in the country as Dr Think Twice, a leading campaigner against negative forms of societal pressures is urging government to take very serious action against negative forms of pressures since is a leading factor to collapse and low productivity of many industries, factories and institutions in the country. He said this when he had a brief discussion with students of KNUST, residing in the famous Hall, Katanga Hall (university hall).
" The intended policies of His excellency Nana Addo's government is very laudable, however, if various policies are not put in place to check negative forms of societal pressures, the people will definitely collapse these factories. Ask why, yes pressures such as , when will you marry, when will you give birth, does your manhood works, prove it, how responsible are you without a child, one is not OK, what about males or females, why have you worked for years without putting up a building, buying a car, why haven't you attended my wedding, funeral, birthday celebrations, why have you been wearing few clothes, one shoe all the time, why no perming hair do, Rasta and millions more. Despite good reasons society has for doing so, is a big recipe for collapse of businesses, factories, inefficiencies in our systems in society, mention them". He said.
"How many factories owned by government still exist since Nkrumah's government to date He questioned. Animals don't collapse businesses or factories, humans behavioral patterns have a greater stake in everything" He fumed.
He further confirmed that, our cultural values which is characterised or deeply rooted with unnecessary forms of societal pressures has its entangled character in our political dispensations and its very alarming. The inefficiencies in our systems of society, our inability to manage our resources is solely emanating from huge unproductive forms of negative societal pressures which despite good reasons distract the human brains, prevent it from working efficiently, hence low productivity in the continent.
He is urging government, especially ministry of Gender and social protection and other departments to immediately team up with him and his team to work towards the management of these bogus pressures to ensure the brains of the workers are somehow stabilized to ensure effective sustainability of factories, institutions and others for the country. He said.
Currently all is set for take off with his team across the country to ensure the pressure is managed for the betterment of society. A press conference will soon be held, modalities that will be used to manage the pressures across the country will be announced. he concluded.
By Ghana Leaks Blog