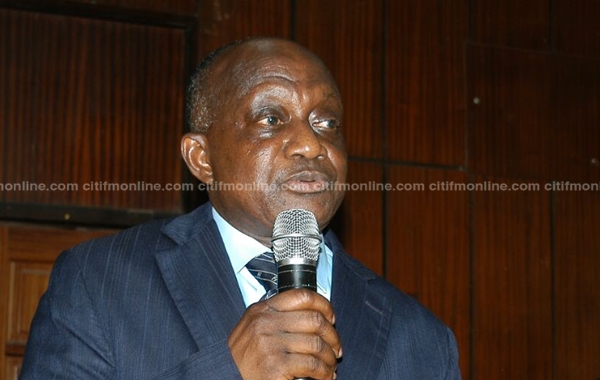 The Ashanti Regional Minister, Simon Osei Mensah is waiting on official documentation from the Ministry of Lands and Natural Resources before releasing vehicles and equipment belonging to Ibrahim Mahama's Engineers and Planners (E&P).
These vehicles were confiscated from a Nyinahin bauxite concession being explored by Exton Cubic Group Limited and some of the companys officers were also detained.
Exton Cubic Group accused Mr. Osei Mensah and the District Chief Executive of the Atwima Mponua District of unlawfully impounding of E&Ps vehicles and detaining its officers.
Speaking to Citi News, the Ashanti Regional Minister, confirmed that he had indeed given the directive after the DCE informed him of activity on the concession.
They asked whether I knew anything about it and I told them I had no knowledge about it and that they should impound the vehicles until we get authorization from the Minister for Lands and Natural Resources and then I called the police to impound the vehicles.
So we are waiting for written instructions from the minister, which should be accompanied by the various permits which should have been the normal route and then we put it on our file then we can ask the people to go, the Minister said.
According to him, he was told by the Minister for Lands and Natural Resources, Peter Amewu, that only three mining companies were operating in the Ashanti Region; AngloGold Ashanti in Obuasi, Asanko Gold and Oware Mines limited at Konongo so if there are any amendments, it should be communicated to us.
Exton considering legal options
Exton Cubic Group Limited is considering taking legal actions against the police and some authorities in the Ashanti Region for what it called the unlawful seizure of vehicles and mining equipment.
According to the company, it has acquired all the necessary documentation and permits to operate at Nyinahini.
â€"
By: Delali Adogla-Bessa/citifmonline.com/Ghana
By Ghana Leaks Blog