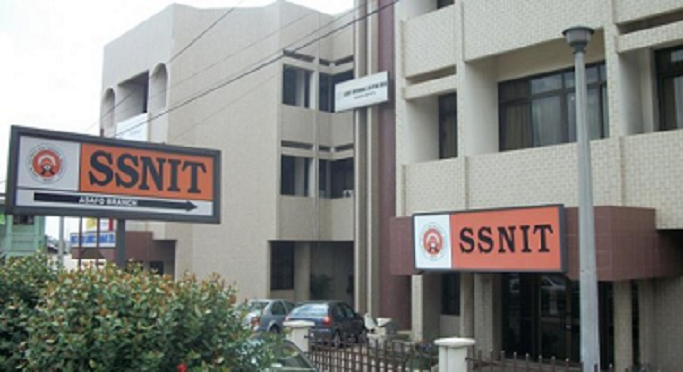 The Director General of Social Security and National Insurance Trust  (SSNIT) , Dr. John Ofori Tenkorang has assured Ghanaian workers that their contributions are safe despite the rot recently uncovered within the Trust.
The Board of Trustees of SSNIT has begun investigations into how the former management acquired a OBS software System for $66 million.
The system was installed to network all branches of SSNIT nationwide to enhance efficiency but the current administration questioned the cost and have contracted PricewaterhouseCoopers to audit the transaction.
Speaking on Eyewitness News however, Dr. Tenkorang gave the assurance that the necessary arrangements had been put in place to ensure Ghanaians are not affected by the development.
I can assure that things are not bad at SSNIT. As I have already outlined to you. There is improvement before we took office. We use to disinvest before paying pensions. Now we are paying pensions without disinvesting. We are cutting costs. We are mindful so I can assure Ghanaians that their monies are in safe and it all shall be well. So there is no need for panic, he told Citi
About 5 people are currently being investigated by the Economic and Organized Crime Office (EOCO) for their involvement in the acquisition of the software.
The Board Chairman of SSNIT, Kwame Addo Kufuor in an earlier interview with Citi News said about 15 people have already appeared before EOCO as witnesses in the matter.
Meanwhile, some previous Chairpersons and members of the SSNIT have denied their involvement in the approval of the deal to procure the software which many say has a bloated cost.
SSNIT software project cost $72m, not $66m â€" SSNIT boss
In a related development, Dr. Tenkorang clarified that the new management information system software contract secured by  SSNIT now stands at $72 million from $66 million.
Dr. Tenkorang added that the amount included the cost of the original tender, subsequent modifications, and yearly support fees as well as maintenance charges.
He further disclosed that the $72 million cost will continue to appreciate until the system is fully deployed and works effectively.
A document sighted by citifmonline.com stated that the company that was awarded the contract earlier demanded $27 million but some modifications added by SSNIT pushed the amount to $34 million.
The document suggested that the modifications were necessary for the success of the software customized for the operations of SSNIT.
â€"
By: Marian Ansah/citifmonline.com/Ghana
By Ghana Leaks Blog