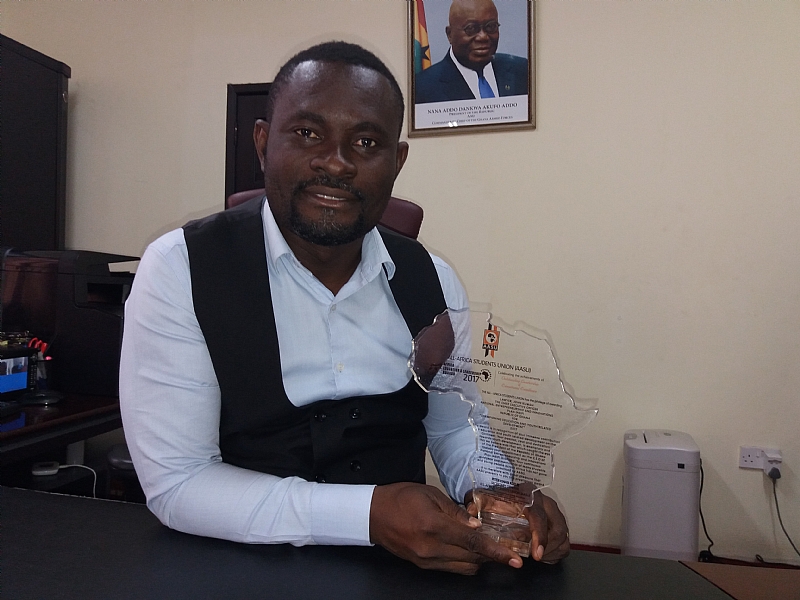 The All African Student Union (AASU) have honored the Chief Executive of National Entrepreneurship and Innovative Plan-NEIP at its 6th summit in Ghana for his extraordinary zeal of promoting students activism and entrepreneurship.
Lawyer Kumah was awarded among Alhaji Aliko Dangote, a prominent Nigerian entrepreneur and the Vice-Chancellor of the University of Gambia, ‎Prof. Dr Faqir Muhammad Anjum.
Mr. Kumah who was the Chairman for the occasion admonished the union to unite for a common goal. He said Africa can only develop and achieve its dreams if physical land barriers and race are relegated to the background.
Africans need to come together as one to champion the development of the continent. As a union of African students, many of you may become leaders in your various countries and is incumbent for you to make African unity a priority. Dr. Nkrumah made one of the most inspirational speeches known in Africa and World politics.
The speech is usually remembered for 'the often referred to statement, the independence of Ghana is meaningless unless it is linked up to the total liberation of Africa. This statement was true and relevant at the time it was made and is even more relevant in modern times albeit in a different context
Lawyer Kumah advised the students to promote and lead the course of entrepreneurship in their respective countries driven by innovations for the betterment of the African continent.
The 6th All African Students union summit was held in Ghana with participants from all Africa countries in attendance.
The program was graced by the presence of the Minister of Education, Mathew Opoku Prempeh and the Youth and Sport Minister, Isaac Kwame Asiamah.
By Ghana Leaks Blog