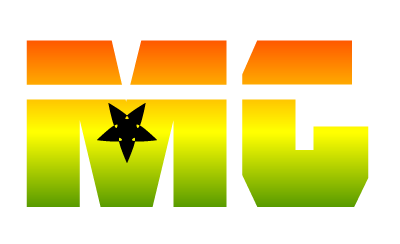 The Member of Parliament (MP) for Binduri Constituency, Dr Robert Baba Kuganab-Lem, has revealed that as much as GH¢15,000 is extorted daily by police and custom officials from onion suppliers, who travel with their produce from Kulungugu in the Northern Region to Kumasi in the Ashanti Region.
Dr Kuganab-Lem made this revelation yesterday on the floor of Parliament, where he called for investigations into the case.
According to him, trucks carrying onions pay monies to these officials in the over 50 cross-border check points, from Kulungugu or Paga to Kumasi.
He remarked: Averagely, a truck would have to part with about GH¢750 to about a                GH¢1,000 as it makes its journey from Kulungugu or Paga to Kumasi.
Twenty trucks leave these two border towns daily, heading towards the south. Therefore, Mr Speaker, about GH¢15,000 is extorted daily from these suppliers, he told Parliament.
The MP indicated that the harassment of onion suppliers by police and custom officials has reached an unprecedented level.
He said the entry point from Niger to Ghana is Kulungugu, which has five check points.
He further noted: At each of the check points, an equivalent of GH¢30 is paid. The blatant extortion begins at the Paga and the Kulungugu border check points, and ends in Kumasi, he said.
The MP emphasised that between these border points and Kumasi, there are seven custom barriers, eight MTTD checkpoints and 45 general police check points.
The police checkpoints, on some days, may increase to about 50, as some personnel may divide themselves into two or more groups. Such days are described by the suppliers as very bad and sad days, the statement captured.
He further explained that at each customs barrier, notwithstanding the fact that suppliers have documentation on import duties paid, have to pay GH¢10.
At the Motor Transport and Traffic Department (MTTD) check points, he also stated that each truck, as it passes through, pays GH¢20 â€" When a supplier delays a bit in producing the GH¢20, the amount is raised to GH¢50, which is non-negotiable.
The truck-loads could belong to about ten young men who have pooled their resources together to hire the truck. The extortions on the road affect their working capital, and make it impossible for them to settle their debts, take care of their families, and continue with the trade.
Between now and April, the market will become saturated. This is the peak of onion production in Ghana, and onions are sold for peanuts.
Adding to these illegal payments worsens the situation of farmers, since the suppliers will have to pay them peanuts to be able to break even.
Let me add, Mr Speaker, that cattle dealers are also victims of this naked extortion, and any order by your honourable self, will equally benefit them.
He subsequently requested Parliament to ensure that the Interior Minister orders an immediate reduction in the number of checkpoints, and also cause the Police Command to investigate the matter, take remedial and sustainable action, and report same to the House.
 
By Maxwell Ofori, Parliament House.
By Ghana Leaks Blog